Please follow and like us:

WOODY ALLEN took the rare step of allowing an aspiring young comedy writer to meet with him backstage on Broadway, many years ago, when he was starring in "Play It Again, Sam." Allen was impressed enough with the young writer to invite him to bring more of his work the next evening, and encouraged the young man to pursue his dream of writing comedy. That young man was Jeffrey Gurian.
Allen was the first to tell Gurian that his comedy was "very visual", and urged him to think about adapting it to film. However it wasn't until years later that Emmy award winning writer/producer ALAN ZWEIBEL, (Sat. Night Live, Gary Shandling, The Other Shulman), got Gurian started writing professionally. ZWEIBEL introduced him to his manager at the time, David Jonas, best known for having catapulted the late Freddie Prinze to stardom in "Chico and The Man."
RODNEY DANGERFIELD began using some of Gurian's material on Johnny Carson's Tonight Show. One night, after his standard, "I'm all right now, but last week was rough" introduction, he opened with Gurian's line: "Just last week, I bought one of those whirlpools for my bathtub. The first night I used it, I lost three of my best ships," and that started the ball rolling for Gurian. Later on, he used more of Gurian's material on his album, "No Respect".
Since that time, Gurian can lay claim to having heard his lines uttered by literally some of the biggest names in the entertainment world, among them: JOAN RIVERS, PHIL HARTMAN, RICHARD BELZER, GILBERT GOTTFRIED, GEORGE WALLACE, ROBIN WILLIAMS, PAULY SHORE, DICE CLAY, MILTON BERLE (who was also his sponsor in The Friars Club), RICH LITTLE, DICK SHAWN, PAT COOPER, JAN MURRAY, FRANK GORSHIN, JIM MORRIS, HENNY YOUNGMAN, JERRY LEWIS…and those are only the comics!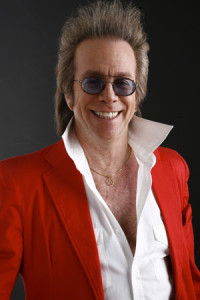 Gurian has also written special material for appearances by such non-comic notables as BRUCE WILLIS, WILLIE NELSON, KRIS KRISTOFFERSON, CHAD EVERETT, FRANKIE AVALON, ENGELBERT HUMPERDINCK, TONY LO BIANCO, MARTY INGELS, SHIRLEY JONES, DONALD O'CONNOR, news anchor CHUCK SCARBOROUGH, news anchor ERNIE ANASTOS, celebrity attorney JAY GOLDBERG, DAVID N. DINKINS, the ex-Mayor of New York City, and the father of comedy clubs, BUDD FRIEDMAN of the Improv. – and many of those projects took place while Gurian was still a nationally known Cosmetic Dentist , lecturer, and consultant to several major dental companies.
Impressing heavyweights in the entertainment industry with his comedic talent, has been Gurian's "M.O.". This has brought Gurian encouragement, and guidance along the way from industry legends like JACK ROLLINS, HERB SARGENT, and BILL PERSKY, who personally chose Gurian as the sole comedy writer, to work with him on a project he directed for television.
Judy McGrath, until recently, President of MTV, hired Gurian for a stint writing scripts for MTV. It also brought Gurian a cover story in the "Style" section of the "newspaper of record", The New York Times, as well as many appearances on radio and television, to discuss how he managed to combine two such diverse, yet successful full time careers.
He has written three films that got made.   The first was a Sony project that he wrote with Michael Ian Black of "Ed" fame, and Ben (Reno 911) Garant, both of MTV's "The State."  It was called "I'm Your Man", and was the first interactive film ever made, which debuted at the specially equipped Sony theatre on Broadway and 19th Street, in Manhattan.
His second film, "Face to Face" was written with famed actor Scott Baio, and starred Dean Stockwell, Alex Rocco, Joe Viterelli, Meatloaf, and of course, Scott Baio.
It was honored by being chosen the opening night film at the Taos, New Mexico Film Festival, and won for Best Comedy Feature at the Marco Island Film Festival, and the Valley Film Festival in Hollywood,CA.  It has also been seen at festivals in Oregon, Palm Springs, Reno, and Sonoma, CA.
Another film he wrote, " I Am Woody", is about a mob boss who's obsessed with Woody Allen.  He survives a mob hit, comes out of it with amnesia, and now actually thinks he's Woody Allen.  Only he's 6'3" and weighs over 300 pounds.  He's a huge Woody Allen, trying to function in the world of organized crime, which thanks to him, quickly becomes "dis-organized crime."
"Woody" won for Best Short Film at the NY International Film Festival, and featured the late Victor Argo, and Vince ( Johnny Sack) Curatola, star of HBO's The Sopranos.
Having written for the N.Y. Friars Club Roasts for many years, has made Gurian not only an authority on "Roast humor", but also one of the best known Roast writers on the East Coast.
As a result, he wrote the book for Kensington/Citadel Press called "Filthy, Funny, and Totally Offensive –  Jokes So Dirty, Comedians and Entertainers Only Tell Them To Each Other".
The book is a compilation of jokes from more than 250 major celebrities including Drew Carey, Jason Alexander, Richard Belzer, Joan Rivers, Gilbert Gottfried, Jackie Mason, Chris Elliott, Jeff Garlin, Susie Essman, Ice-T, Lisa Lampanelli, Greg Giraldo, Colin Quinn, Pat Cooper, Goumba Johnny, and Tony  ( Paulie Walnuts) Sirico, Vince (Johnny Sack) Curatola, and Vinny (Big Pussy) Pastore all of the HBO mega-hit, The Sopranos.
Gurian's co-writer was journalist Tripp Whetsell, and Paul Provenza who directed the hit film "The Aristocrats", and currently has the TV show "Set List" penned the introduction.
Finally heeding Woody Allen's sage advice from years before, Gurian wrote, and directed several short comedy films for the Toyota Comedy Festival, called The "Men Who" Series, that coincidentally caught the attention of Allen's longtime manager Jack Rollins.
Rollins called SNL and asked Herb Sargent to meet with Gurian, who said, " I don't even have to look at your stuff.  If Jack Rollins says you're funny, you're funny!"
Gurian also wrote a one hour NBC after school special called "De La Salle" based on a real school in New York City for gifted children who come from disadvantaged neighborhoods.
He also wrote and directed a play dedicated to the legendary Chuck Zito, star of HBO's hit show "OZ", entitled "A Punch In The Face" which examined the question of whether man is inherently violent.
He was a "reporter" for Weekly World News, where he was honored with his own column called "Gurian's World of the Bizarre", where he wrote stories like "Tap Dancing For The Criminally Insane", "Smithsonian Claims George Washington Wore Wooden Pants", and "High Roller Wears Moustache Made Out Of Gold."
He took those kind of stories and created GNN, (Gurian News Network), your source for "All The News That's Fit To Dance To", and also made them into animated films which were shown at the Cannes Film Festival in 2009.  Those films and more than 200 others, including celeb interviews with A-listers like Jimmy Fallon, Chelsea Handler, Jon Stewart, Jack Black, Bob Saget, Louis CK and so many more can be seen on Gurian's You Tube channel.
Gurian also writes his own celeb-based entertainment column /Vlog called "Comedy Matters" www.jeffreygurian.com/comedymatters to which he added the above-mentioned internet TV channel in 2010 called "Comedy Matters TV".
A guest column he wrote for LaughSpin Magazine, featuring Jimmy Fallon, Nick Cannon, Russell Peters, Bo Burnham, Bill Burr, John Mulaney, Ken Jeong and many more is at www.laughspin.com/2011/10/12/comedy-matters-jimmy-fallon-nick-cannon-and-more/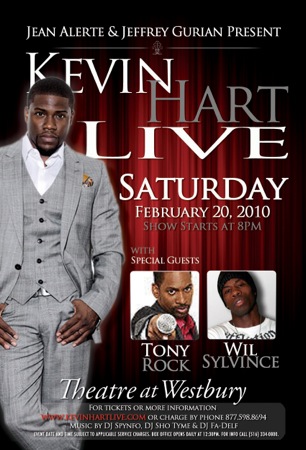 In 2010, Jeffrey co-produced a sold out 3,000 seat comedy concert starring Kevin Hart,  as a benefit for Haiti with his then partner Jean Alerte at Westbury Theatre on Long Island.  The featured performer was Tony Rock, and Wil Sylvince was the MC.
He recently saw his second book come out from Skyhorse Publishing on the 35 year history of the legendary NYC comedy club The Comic Strip, written with owner/founder Richie Tienken, that includes interviews he did with all the big stars who came out of that club, including Jerry Seinfeld, Chris Rock, Billy Crystal, Colin Quinn, Ray Romano, Susie Essman, Lisa Lampanelli, Jim Gaffigan and many more!  With a special introduction by Chris Rock.
He has been appearing on major radio and TV shows, as well as podcasts talking about his book, and in June of 2013 he shot his third guest appearance on Comedy Central's hit Kroll Show starring Nick Kroll, in scenes with Nick Kroll, John Mulaney, Amy Poehler and Katy Perry.
He also co-produced and appears in a documentary film called "The Business of Comedy" made with Exec. Producers Gary Licker and Scott Sobel of Scott Entertainment, featuring such comedy notables as Robert Klein, Susie Essman, George Wallace, Budd Friedman, Rick Newman, Richie Tienken and many more!
He recently shot a scene in a new John Gallagher film called "Act, Naturally also playing himself, and appears on radio shows and podcasts across the country.
He is currently planning a special for Sirius Radio with Ron Bennington of Ron and Fez fame on the Opie and Anthony channel, and shooting a series of fun videos plus a webseries, playing himself once again, with Cult Comedy Pictures.
Jeffrey was recently named Chief Creative Officer of a new social media phenomenon called " You Pop" where everyone has the opportunity to be an internet star by posting self made videos of themselves doing fun things.  They call him "The King of You Pop", and he will also be the Head of Comedy Programming for the Goldcoast International Film Festival from Oct. 21-Oct. 27th 2013, with an opening night gala in honor of Susie Essman.
Other Interests
No longer in general practice, Gurian has maintained his connection to dentistry as an Assistant Clinical Professor in the Oral Medicine/Oro-Facial Pain Department at N.Y.U. College Of Dentistry.
Having been involved for many years in the esoteric art of "Healing through Touch", Gurian uses a technique he developed which he calls "STAR" Therapy.
"STAR" is an acronym for Spiritual, Transformational, Affirmative, Resonance Therapy, and uses a combination of modalities like Shiatsu, Reiki, Applied Kinesiology, Chakra Balancing,and Intuitive Healing, to treat stress -related illness and Depression, with a TMJ causation.
He is also the only non-classically trained psychotherapist on the Board of The Association for Spirituality and Psychotherapy, a branch of the National Institute of the Psychotherapies, and he wrote a weekly online column on Stress Tips, for several years, for the Slim Fast company.
He also periodically lectures on his Healing and Energy work, at Energy Psychology conferences in this country and in Canada.
Gurian also developed a cure for stuttering which he first used to cure himself of that affliction.   He now works with other stutterers to teach them his technique for releasing themselves from what he refers to as  "the bondage of stuttering."  It involves being able to change the way you think about yourself.
It seems that no matter what happens, Gurian's life continues to be split between at least two careers. He says, "I want my life to be about service, healing, spirituality, and comedy, and somehow, I found a way to make them all come together. What nicer thing can you do for people than to make them laugh, and take away their pain?"
Please follow and like us: