Lisa Lampanelli's New Podcast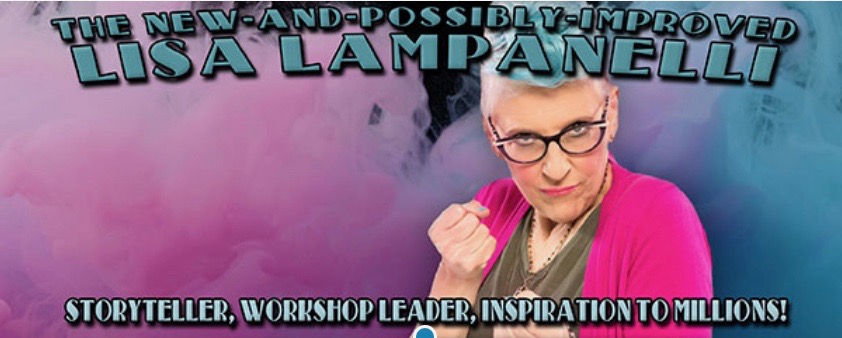 Anyone who knows anything about comedy knows that Lisa Lampanelli has changed her direction and instead of doing "insult" comedy, which is a decision she reached back in 2018, she has transitioned, … not sexually, … but spiritually into the realm of a life coach, a story teller, a workshop leader, and from her former persona as "The Queen of Mean" to the "Queen of Meaning."
As a long time friend, I've had the honor of watching her transform over the years, and it's been a miraculous journey. She just announced the launch of a new podcast called "Let Lisa Help" on the PodCastOne Network, available on Apple Podcasts, PodCastOne, i-Tunes and everywhere else you can hear a podcast.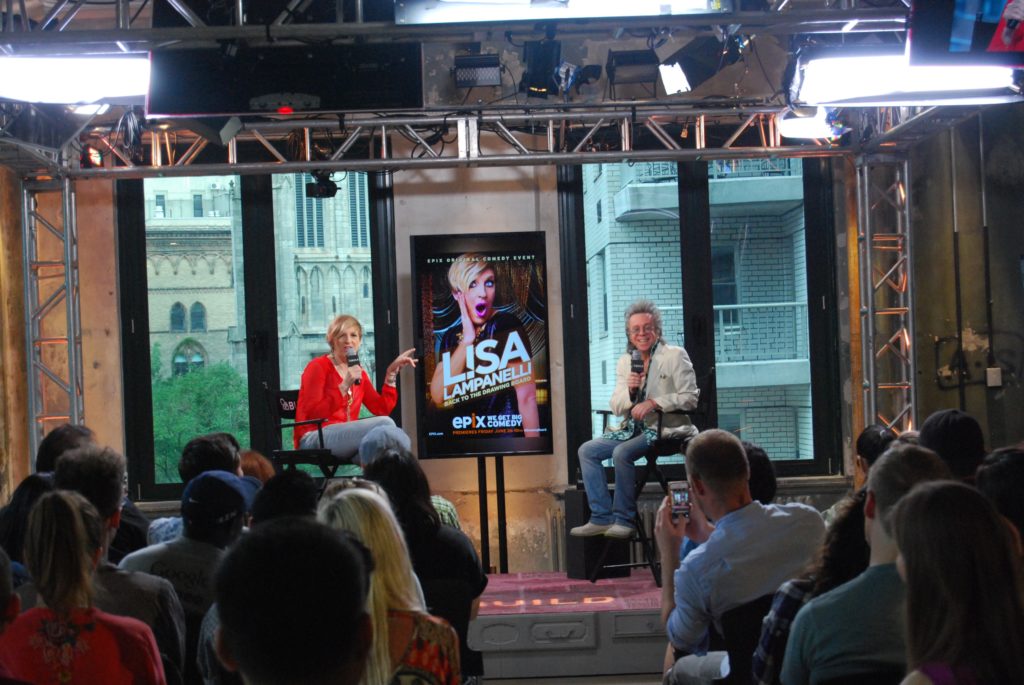 I called to congratulate her and this is a quote she gave me personally:
"I can't believe I've actually found a way I can help people and still get my rocks off performance-wise. To have a whole hour to give unfiltered feedback and advice to people who want it, plus talk to guests I love and can learn from, is a real thrill for me — and, of course, for my listeners. I mean, come on! I'm the gift that keeps on giving!"
After doing comedy for more than 30 years, she realized it wasn't her any more. It takes a lot of courage to step away from something that people love, and that you're doing successfully, to do something you yourself love more, but it's only one of the many changes that Lisa has made in her life in recent years. The 107 pound weight loss, the "Spiritual" divorce, and I think that losing her beloved Dad also had a big effect on her decision to pursue what she loves.
Lisa's new skills as a life coach are now available to anyone with access to the internet. Each week, she strikes an Instagrammable yoga pose with her guest co-host, then sits down with him or her to work on each of their problems, plus issues submitted by fans. Then, just as you think it couldn't get any deeper, more entertaining, or more vulnerable, Lisa takes calls from her actual real-life clients to learn how she can be a better life coach.
Hey, if there's one thing Lisa's learned, it's this: if she can dish it out, she has to be able to take it.The first two episodes, featuring actor/internet sensation Josh Peck, and podcaster extraordinaire Em Schulz, are available now with new episodes every Wednesday on Apple Podcasts and PodcastOne.
She also said, "I LOVE having a platform in which I can just be myself, use my life-coaching skills, and help people whether they like it or not," says Lampanelli. "
And the fact that my guest co-hosts, no matter what their level of fame, come in with their issues and we dig in in a very real way excites the hell outta me. Thank goodness PodcastOne recognized my true genius when it comes to forcing help down people's throats," she laughs. "And, in advance, listeners: you're welcome!"Click here to subscribe, rate, review, and listen now!
This is a little assortment of photos we've taken over the years cataloguing her transformational journey seen through her hairstyles: ( In no particular order! LOL)
Go to Lisa's Facebook page to be a part of it.
---
For more info on Lisa, including her entire schedule, go to: www.LisaLampanelli.com
Find Lisa on